An AC tune-up consists of…
Air conditioning is rather important in North Texas, wouldn't you say? Any little malfunction to your AC system and you're suddenly scrambling for creative ways to stay cool. To avoid system malfunctions, it is wise to invest in a yearly AC tune-up.
AC tune-ups not only protect you from home discomfort, but they will also save you money in the long run. How? By keeping your system in prime condition and preventing repairs and/or replacements.
You might ask what an AC tune-up consists of?
Thermostat Calibration
Of course, the control system always has to be on point. Temperature accuracy, device cleanliness and device reaction will be factors considered by your AC expert. It's not unusual for AC problems to stem from the thermostat; however, the fix is generally rather simple.
Inspecting/Replacing Air Filters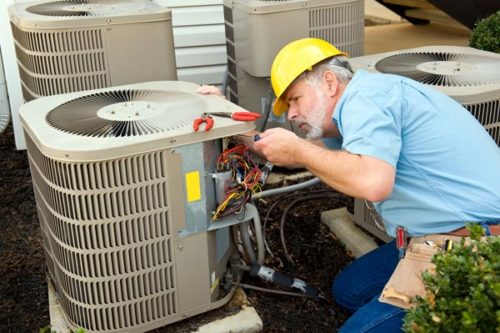 Air filters are crucial to keeping the air entering into your home clean. The quality of the air filter will be inspected and if poor, the filter can be replaced. It is recommended that air filters be replaced every six months or so. Replacement is simple; though, Dallas, TX homeowners often forget to do it.
Cleaning Condenser and Evaporator Coils
Condenser and evaporator coils are key to the overall functionality of the air conditioning unit. These parts work together to direct hot air outside and cool air inside. The productivity of condenser and evaporator coils will be halted if dirty or obstructed.
Lubricating moving parts
Air conditioning units are well-oiled machines. Or at least they should be. A lot of moving parts are relied on to produce cool, clean air. If even one part is stuck or hindered, the unit can be compromised.
Ductwork Inspection
Air ducts are definitely an area of concern as they are almost always overlooked. Ductwork is where air makes it way into your livings space. Dirty ductwork can cause air to pick up dirt, debris and general bacteria. Ductwork, along with air filters need to be clean in order to filter through clean air.
Inspecting Electrical Connections
Electrical connections are of course important. Not only for operating purposes, but also for safety purposes. The AC expert should always ensure wiring and voltage are safe and secure.
Monitoring Refrigerant Levels
He/she should also ensure refrigerant levels are up to par. Refrigerant is the moneymaker. It is the system's key ingredient to producing cool air. Without it, you'll be sulking in warm air.
Examining Areas Around Equipment
This inspection step doesn't take much more than a glance, but it is important. The outdoor unit can often have branches or twigs stuck in it due to bad weather. Any obstructions can negatively affect the flow and cycle of the unit. Also, a sloped unit can affect efficiency. The outside unit should have perfect posture.
Measuring Supply/Return Temperature Differential
The air cycle is dependent on the supply/return phase which takes inside air and returns it to the system where it is once again evaporated, condensed and filtered back into your Dallas, TX home. AC experts will confirm temperatures are up to standard for this phase.
Evaluate Overall Condition
Ultimately, you are seeking an AC tune-up because you want to make sure your system is capable of doing its job at optimum performance. All of the above contribute to the overall system evaluation and the AC expert should not leave the tune-up without making sure of this him/herself.
If you feel your AC system needs a tune-up, give Area Wide Services a call at (903) 467-5620. Also, please visit our website—www.areawideservices.com—and our blog to learn more about our services and general HVAC care.
Increase the life of your equipment
Call Area Wide Services at (903) 874-5298 or Fill out our form
contact us