How HVAC preventive maintenance contracts work
More and more HVAC companies are offering preventative maintenance contracts. The purpose of such a contract is to provide routine inspection of heating and cooling units to homes or businesses. The contracted routine inspections take the burden away from homeowners or business owners to schedule them on their own. Though, there is much more to HVAC preventive maintenance contracts that make them appealing to many:
Finalizing a contract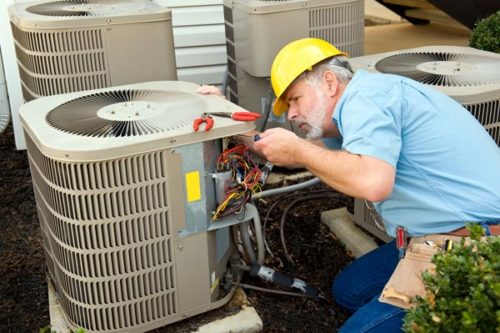 Before finalizing a contract in Corsicana, TX, an AC expert will assess your heating and cooling units. The expert will take into account each unit's age, condition and type to determine how many maintenance visits will be needed within the year.
In all likelihood, the total yearly visits will be two: once right before summer and once right before winter. However, should your systems be 15-20 years old, additional visits may be recommended. You should be able to work with the HVAC company to come to a mutual agreement on the contract specifics.
Most HVAC preventive maintenance contracts are offered in three types: standard, full labor, and full coverage.
-"Standard" covers routine maintenance and minor repairs or adjustments, such as an air filter replacement.
-"Full labor" covers maintenance and repairs; though, it does not cover parts. Parts would be an out-of-pocket expense for the system owner.
-"Full coverage" covers it all: maintenance, labor and parts.
Standard preventative maintenance contracts are the most common. Reason being, if the heating and cooling systems are properly maintained, there should not be much of a reason for repair or replacement.
Once the contract has been determined…
Your chosen service company will get in contact with you to schedule your maintenance visits in Corsicana, TX. Some companies will send a postcard in the mail as a reminder, while others will call you around the times of the year when maintenance is recommended. During visits, an AC expert will clean and test each unit to ensure good quality and performance. The visit should consist of air filter checks, air duct checks and performance checks. If any type of repair is needed, the expert will run it by the owner to discuss repair options. Many HVAC companies will execute priority service for clients that are under contract, as well.
Questions to ask the HVAC company (contract details may vary by company)
Will the same technician come out each time?
Do you offer payment plans?
Is the contract yearly or can I purchase a multi-year contract?
How does cancellation work?
How does renewal work?
Ultimately, you have to weigh the costs of call-in HVAC maintenance checks and contract HVAC maintenance checks. If it's cheaper with a particular company to call in twice a year rather than purchase a contract then you would want to avoid HVAC preventive maintenance contracts with that company.
Heating and cooling systems are very important. Unfortunately, they are also often neglected. These contracts give your systems the best chance at a long life. Overall, they will increase efficiency, lower electricity bills, eliminate HVAC issues and give you the satisfaction of optimally-performing systems.
Area Wide Services Inc. can help you with all of your HVAC needs. We aim to keep your establishment comfortable and energy-efficient. Contact us today at (903) 467-5620 to ready your system for the summer, or to discuss HVAC preventative maintenance contracts. Also, visit Area Wide Services' blog for additional helpful information.
Increase the life of your equipment
Call Area Wide Services at (903) 874-5298 or Fill out our form
contact us